There's only two ways that you can have more money.
This is the only two that I know. You can increase your income, or you can
reduce your lifestyle and your expenses.
Obviously, it is highly encouraged to have a combination of both of those
going on at the same time.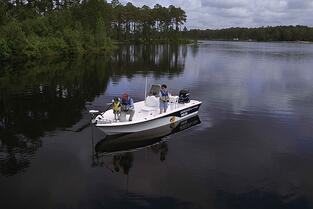 Recently, I spent some time with some of my colleagues -- we were in a study group with insurance professionals from all across the nation.
In one of our discussions she shares with us a statement made by her client.
"I'm sorry, I really would like to implement a life insurance program that would deliver a check to my family in the event that I don't make it home
tonight due to an untimely death, but we can't afford it."
So, my colleague asks, "May I ask why it is that you can't afford it?"
Answer: "Well, I have to buy a new boat."
To which my colleague asks, "Are you a commercial fisherman?". (in
south Louisiana we have a large clientele of commercial fishermen, and that
would be a logical reason for buying a boat, because that's the way he may
make his living.) His reply: "No, it's not a commercial boat, it's just a
pleasure boat".
HERE'S THE POINT: You see, it was more important for this major breadwinner
to receive immediate gratification with the purchase of a pleasure boat than
it was for him to protect his family in the event of an untimely death.
This person could have chosen to reduce his lifestyle and secure his family,
but he chose immediate gratification over discipline and responsibility.
Now all you recreational boaters and fishermen out there, don't get
confused. I'm not against enjoying yourselves in Sportsmans' Paradise.
But just in case you don't make it home, could you please do something
financially meaningful for those you leave behind? It's much cheaper than a
boat, I can assure you.